A comparison of developmental coordination disorder prevalence rates in Canadian and Greek children.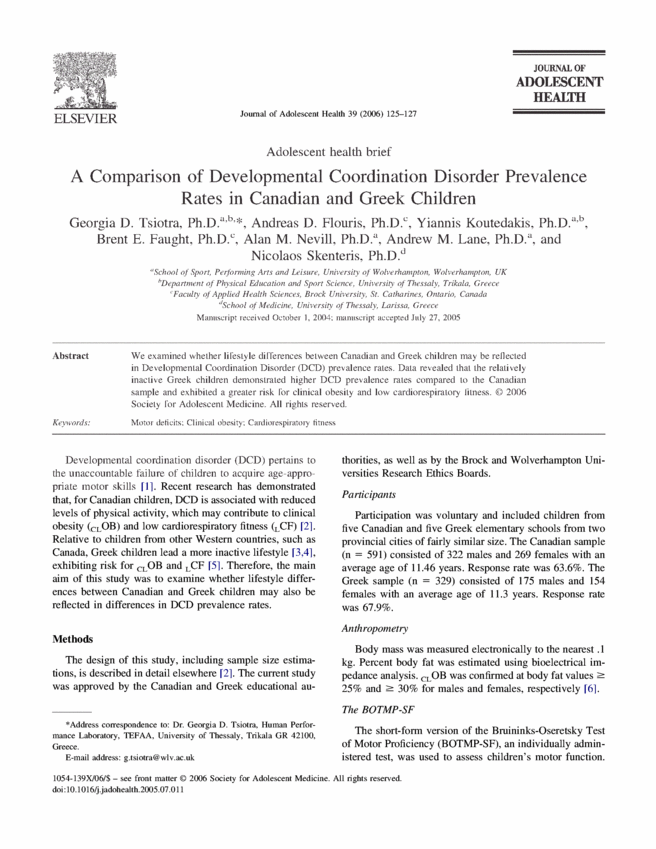 Name:
Comparison of Developmental ...
Size:
70.64Kb
Format:
PDF
Your vote was cast
Thank you for your feedback
Abstract
We examined whether lifestyle differences between Canadian and Greek children may be reflected in Developmental Coordination Disorder (DCD) prevalence rates. Data revealed that the relatively inactive Greek children demonstrated higher DCD prevalence rates compared to the Canadian sample and exhibited a greater risk for clinical obesity and low cardiorespiratory fitness.
Citation
Journal of Adolescent Health, 39(1): 125-127
ae974a485f413a2113503eed53cd6c53
10.1016/j.jadohealth.2005.07.011
Scopus Count
Collections