Gender differences in weight loss; evidence from a NHS weight management service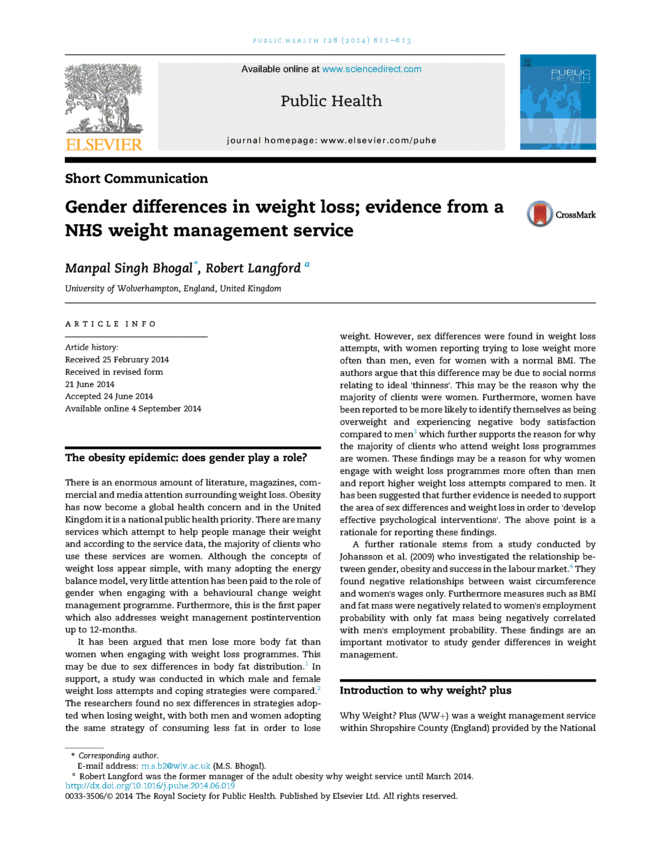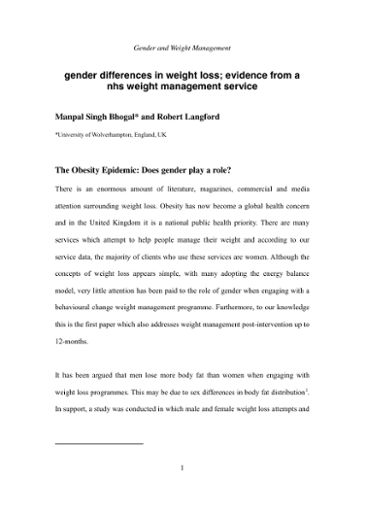 Name:
Gender Differences in Weight ...
Size:
263.3Kb
Format:
PDF
Your vote was cast
Thank you for your feedback
Abstract
Highlights • Provides evidence that men lose more weight than women when enrolled on a weight loss intervention. • Men lose more weight than women from their initial assessment up to 12-months. • Men maintain their weight and continue to lose more weight postintervention compared to women.
Citation
Bhogal, MS., Langford, R. (2014) 'Gender differences in weight loss; evidence from a NHS weight management service', Public Health, 128 (9) pp. 811-813
ae974a485f413a2113503eed53cd6c53
10.1016/j.puhe.2014.06.019
Scopus Count
Collections
Except where otherwise noted, this item's license is described as https://creativecommons.org/licenses/by-nc-nd/4.0/